Virus Protection
Aurora, Newmarket, Oak Ridges - York Region Virus Protection
Did you know that 9 out of 10 computers are infected with a form of adware or spyware?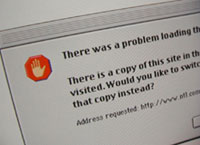 In most cases users are not even aware that they are infected until it's too late. Anti-virus software may be able to catch some online threats however it won't recognize and be able to remove everything. This can happen for a variety of reasons. First of all there is no 'one anti-virus software solution' to all of the online threats on the internet. Secondly, the software you do have has to be correctly configured and updated properly to be effective. MIB Computers uses an assortment of industry standard security software, all updated with the latest databases of online threats, to give your computer multiple scans. The registry of your operating system is scanned and edited to ensure your computer is clean. Your computer will undergo a vigorous series of tests and procedures to guarantee there is no trace of any online threats. For more information on understanding online threats visit our Understanding Online Threats page.
Online threats can be a minor annoyance such as a pop-up window while others can compromise sensitive information such as your credit card, social insurance number and in some cases escalating to identify theft and online fraud (at your expense).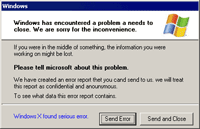 Online threats aren't going away any time soon. Viruses are being created everyday with the intent of destroying sensitive information. Advertising agencies are working hard at finding new ways to compromise your personal information for marketing purposes. Hackers are searching for victims who have poor or no security measures in place on their computers to take advantage of. If your computer isn't secure then you may be at risk to a number of dangers that exist online. MIB Computers Tune-up Service covers all aspects of you computers security and performance. Our unique tune-up service is based on dozens of industry standard computer security books and countless hours of research. In addition to our Virus Removal Service we recommend that our users prevent online threats from happening again with MIB Computers Tune-up Service. If you believe that your computer is a risk or would like further information contact MIB Computers at 905-841-5105.
Rates:$59.95/hour
Most common online threats can be solved within 1 hour of service.