Employee Monitoring Service
Why would you consider monitoring your employee's internet activities? Consider the following…
Non-work related Internet surfing results in up to a 40% loss in productivity each year at businesses throughout North America
86% of employees use office email for personal reasons
37% of employees say they surf the Web constantly at work
30% of employees watch sports online while at work
70% of all Internet porn traffic occurs during the nine-to-five work day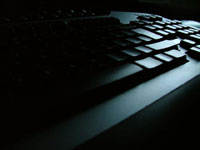 Every business suffers to some degree because there is a computer in the office or in a warehouse with an internet connection. Most businesses don't realize the true impact productivity has and more and more employees are going online on the company's time. The Internet has proven itself to be an addictive distraction for employees.
MIB Computers Employee Monitoring Service conducts the installation, observation and activity reporting of any computer for your business. We can quickly detect and give you the evidence you need to determine if your employee is working and adhering to company policy. All you have to do is sit back and wait for our in depth report. The following features are standard in this service:
All keystrokes, applications, windows, websites, internet connections, passwords, chat conversations, and even screenshots are logged.
Businesses are able to view any employees screen in realtime
Complete stealth mode undetected by windows task manager (contains no icons, program groups or any other mention of the program)
Website blocking and application filtering
All instant messenger chats recorded
After the initial installation of our specialized monitoring software MIB Computers observes and records all information directly to our remote server. Our software is completely undetectable through any anti-virus program on the market. Perfect for revealing the truth about any employee's internet work ethic, MIB Computers offers the easiest way to record what your employee does on a computer behind your back. All recorded information is sent confidentially to you through mail, email, or by fax. Contact MIB Computers at 905-841-5105 for further details.
Rates:CALL
(Rates vary due to the unique and specific needs of each business. Contact us at 905-841-5105 for a free initial consultation).