Website Design, Search Engine Optimization & Much, Much more...
Unparalleled Resources, Unmatched Diversity…
Note: Existing Website Design Clients will be required to upgrade to our new payment system. We will no longer be accepting Paypal as our payment gateway. Please sign up to our new payment system below to ensure no interruption of your monthly website design and maintenance services.
MIB Computers Latest Development: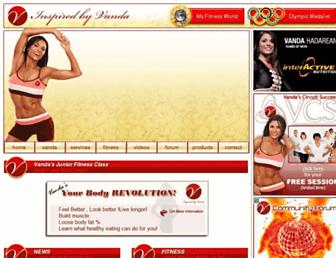 Olympic Medalist & 2x Ms. Fitness World (including 2010)
Health & Fitness Personality Vanda Hadarean

http://www.inspiredbyvanda.com

From Inspired By Vanda: Vanda Hadarean is quickly becoming known internationally as a premier health and fitness personality. Vanda's elite athletic background, combined with her coaching and training experience and personal characteristics, have placed her in the forefront of people's minds as they strive to reach their health and fitness dreams.

Web Design – A custom design for your personal or business related website. We use the latest standards of HTML, CSS & PHP to create a current & compliant product that is beautiful in design. Full production including from domain name registration to going live through one of our dedicated servers - we are your full web development solution and include or create any special functions or features that you might be looking for.

Recent Web Development Mock-up Image:

Toronto Law Firm
(sample of a visual mock-up web design)

CLICK IMAGE TO ENLARGE


The first step in development for any project that MIB Computers takes on is a visual representation of the website. It is a non-functioning image presented before any actual coding takes place. Elements such as text size, colors, images, and layout can be easily manipulated at this point. Take a look at the example to the left. It is a custom design for her personal website.

Once you're satisfied the actual coding development begins. Make sense? We thought so and it ensures that you get the exact design you want.

Search Engine Optimization (SEO) – Using both on-page and off-page techniques we provide unmatched natural and organic SEO. The list of tactics is quite comprehensive from properly structured XML sitemaps to article submission and reciprocal link exchanges - we do whatever it takes to get you to the top of Google. We would happy to give you free consultation on SEO, review your current websites code and advise you on what changes you could make to improve your ranking.

Link Wheel Service - Link Wheels serve as a great way to target your "money site". A link wheel takes advantage of multiple web 2.0 property websites and interconnects them – all with references to the website that you're driving traffic to. Creating a link wheel is much more effective then simply submitting articles to many websites. This is because it gives the appearance that your website has more credibility from multiple sources that are interconnected. Link Wheel Service



Recent SEO Project:

http://www.los-angeles-dj-service.com

Who doesn't like music? We recently optimized a website for Disc Jockey in Southern California called DJ Ray Ray. With over 20 years in the DJ industry he was well established and experienced. We took care of the online side of things. From his URL name to inbound links his website has been optimized 'fully & completely'. If you know a thing or two about SEO you may want to visit the site and look at the source code. You soon recognize common elements of SEO and you'll see things that you never thought of. On-page optimization isn't half the battle. It's the off-page techniques that really drive traffic to a website. When we say off-page we're talking about article submission, blog entries, inbound and reciprocal links with sites of a higher page rank and of related content. We don't pick keywords out of a hat. They're based on intensive research, analyzing competition and what people are actually typing into major search engines such as Google. There's a logical flow to SEO and every step we take brings your site closer to the top. We've gone as far as to create our own keyword tool and one of our consultants is writing a book on the subject. However, you'll have to contact us for more details because we can't give away all our secrets here…

Social Media Optimization (SMO) – A new concept that has evolved from Search Engine Optimization, SMO is the way to reach your target audience. It also opens the door to viral marketing giving your website and your business more traffic then you could ever imagine. Our unique approach ensures that your website is established in all social networks around the world. Our 'special' techniques ensure that you stand out from the crowd, get noticed in a positive way and generate traffic to your website.

We're constantly educating ourselves on SEO and SMO. We're on SEO forums, blogs and other information sites spread out throughout the internet on a daily basis, finding the latest techniques, news and so forth. You won't find another team dedicated to the cause and genuine in their efforts to present natural and organic SEO and SMO.

Custom Programming Solutions – From PHP to MySQL – our programming development team can create and customize any application that you can envision. With clean code, written documentation and development support your custom application or program will always be running smoothly. Contact us with your technical questions or project aspirations - we'll put you in direct contact with one of our programmers and assist in making your vision a reality.

Forums, Blogs & E-commerce Solutions – We have the skills and experience to install and set up a forum, blog, e-commerce, article sections and any other function or feature that you can think of for your website. Scripts such as PHPBB3, Zencart and Cutenews, are house hold names here and we are familiar with setting databases, taking security measures and providing you an easy to update and maintain the material on your own without any prior web development experience.

My Space, Youtube & Facebook Custom Pages – We've done several 'makeovers' with these websites. If you own a business and would like to present a more professional look or have a personal page and want to add some personality within one of these social networks then we can help. From custom logo design to special links and features we can create your vision.

Video & Audio Solutions – Video and audio are becoming an essential part of any website. We offer a variety of solutions with respect to video and audio implementation. Converting various formats, optimization for streaming and website embedding are just some of the services we offer. We've studied, compared and used more then 60 embed players and have hands on experience with Youtube Clones such as PHP Motion, VShare and Rayzz. Whether it's setting up a live camera feed or automated online audio conversion there's no comparison to the Video & Audio knowledge and experience of MIB.

Contact Us for Details – we would be happy to discuss your project, give you advice and offer solutions to enhance your presence on the web.